Meccanica Scotti has been producing equipment for machine tools for over 50
years. It designs, manufactures and markets cutting-edge technologies and
support for advanced production technology in turning, milling and grinding
applications.
These products are the result of a technological development that has its roots
in the high quality that has always characterized and distinguished the
company, and the experience gained over the years.
• Live center and Face driver PNEUMATIC CLAMPING FOR GRINDING MACHINE
• CNC Rotary Tables 4° AND 4°-5° AXIS
• Hirth coupling
The philosophy that has always supported Meccanica Scotti is:
"TEAM ALWAYS WINS". It has always tried to create within its structure a group
of motivated, passionate, competent workers always ready to accept new
challenges and therefore new goals to reach. This philosophy has made the
fortune of the company: every person is aware of his/her role being fully
responsible with the absolute freedom of action in order to achieve the objective
with his/her staff.
DOVE SIAMO / Our Workplace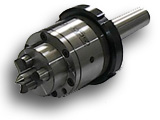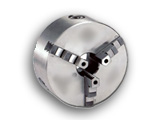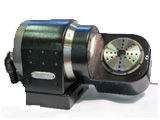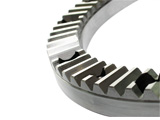 MECCANICA SCOTTI SRL
Via Nazario Sauro, 22
20872 – Cornate d'Adda (MB) ITALIA
Tel. +39 039 6060140 / +39 039 692156 – Fax. +39 039 692327
C.F. e P.Iva 00861970960
Web: www.meccanicascotti.com – www.tabonimeccanica.it
E-mail: info@meccanicascotti.com
Scan to add V-CARD to contact in your mobile device
MECCANICA SCOTTI – WORLD MAP

SCOTTI_MAP